Hello everybody welcome to my blog. My name is Nick Barlotta and you can find me on twitter
@barlottn
. In this week of my blog I will be talking mostly about presentation tools and
alternatives
to powerpoint. It seems like everyone uses powerpoint designed by Microsoft for their presentations. Its time to branch out and explore some alternatives that are more interesting and possible even better than powerpoint. The first alternative is Haiku deck which is somewhat similar to powerpoint but differs in some areas. Haiku deck has styles and formats already made up for you to chose from for your slides. You can also incorporate your own pictures from your library into your slides. Haiku Deck is all about whipping together attractive slides without having to spend an eternity on them. Haiku Deck can also be shared via Facebook, Twitter, or email. The next alternative is Kingsoft Presentation Free 2013. This alternative is extremely similar to powerpoint. This program runs in Windows and emulates the standard slideshow building process. You can add backgrounds, music, sounds, and animations to your slides. They also have templates to give you ideas for your slides. The final alternative I will talk about is Prezi. With Prezi, you can develop eye catching presentations that stray from the traditional slideshow presentations. Instead of going from one slide to the next Prezi flies from one slide to the next. You can add videos, music, and any info you need.
Im going to continue along with the idea of using alternatives to powerpoint. Next up is
Google Slides
. This article gave me five reasons to use Google Slides over powerpoint. Reason #1 is collaboration. Being able to easily share and simultaneously edit your Google Drive documents is a great feature. Reason #2 is Simple UI Encourages Simpler Presentations. Google Slides has less features but this allows for a cleaner presentation. Sometimes powerpoint presentations have too much going on which can be distracting and annoying. Reason #3 is Offline access for Editing and Presenting. You can now download a Google Slides app from the Chrome Web Store which allows you to access Google Slides offline. Reason #4 is Access Presentation from any device. You can access Google Drive from any browser. Reason #5 is Easy Web Publishing and Sharing. Google slides makes it easy to share a presentation on the web. Google Slides has many advantages which powerpoint does not.
Powerpoint can be complicated and distracting with its multitude of features.
Haiku Deck
is great for making a simple yet elegant presentation. Haiku Deck makes it difficult to make a cluttered slideshow which is great so your viewers can focus on whats important. This application restricts you to just two lines of text and five bullet points. This makes the presenter learn information about the topic he/she is presenting. No one likes when a presenter just reads off the slides. One of the problems with Haiku Deck is that you cannot deviate from the default setting for layout and style but that can also be a good thing. All in all Haiku Deck is great for making presentations.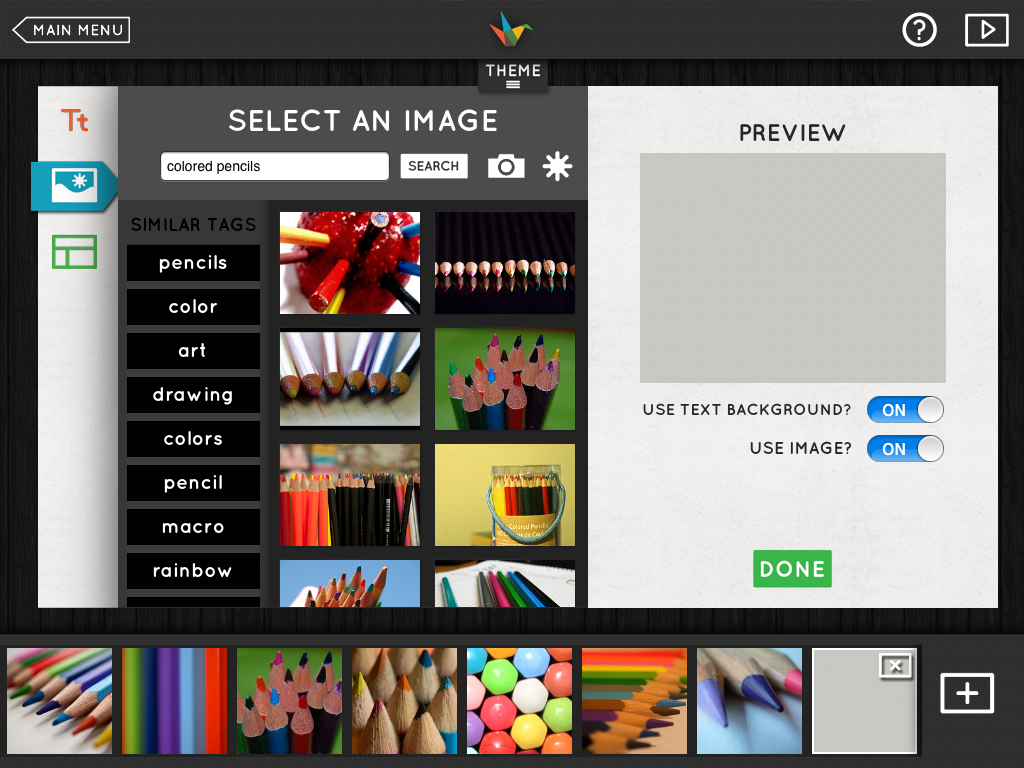 The final thing I will be talking about in my blog is chapter 3 of
Untangling the Web
. This chapter gives us some alternatives to boring powerpoint slides in which the presenter just reads the info off the slides.
SlideShare
is a social hub that allows you to upload your presentations and share them with other educators across the globe. They are also integrated with Facebook and LinkedIn. They have tons of information and not just presentations like powerpoint. Word documents and PDFs can also be shared through SlideShare.
Poll Everywhere
is a mobile based student response system. Poll Everywhere can be simple but the deeper you explore the more features you will find. All you have to do is enter in questions and add answers to create polls for free. Poll Everywhere is great for the classroom. Its a great way to get valuable feedback for Teachers and even parents. Prezi is another great alternative to powerpoint. Its a different interesting way to create a presentation. Prezi doesn't have slides. Prezi basically takes you on a tour of the presentation taking you to the next bit of information, video, or picture. Prezi is one of the first two display that there is so much more to a presentation than the traditional powerpoint with slides. Prezi is a great tool for presenters. I hope you enjoyed my blog and I will be back next week. Thanks.